During the post- covid era, hygiene is more than ever everyone's priority and daily gestures such as washing hands now require many precautions in order to eliminate germs, avoid getting sick and prevent the spread of the disease. In addition to washing your hands properly, it is very important not to touch the taps once your hands are clean. The touchless technology of our taps solves this problem. The automatic closure system prevents you from being exposed to potentially contaminated surfaces that can endanger your health.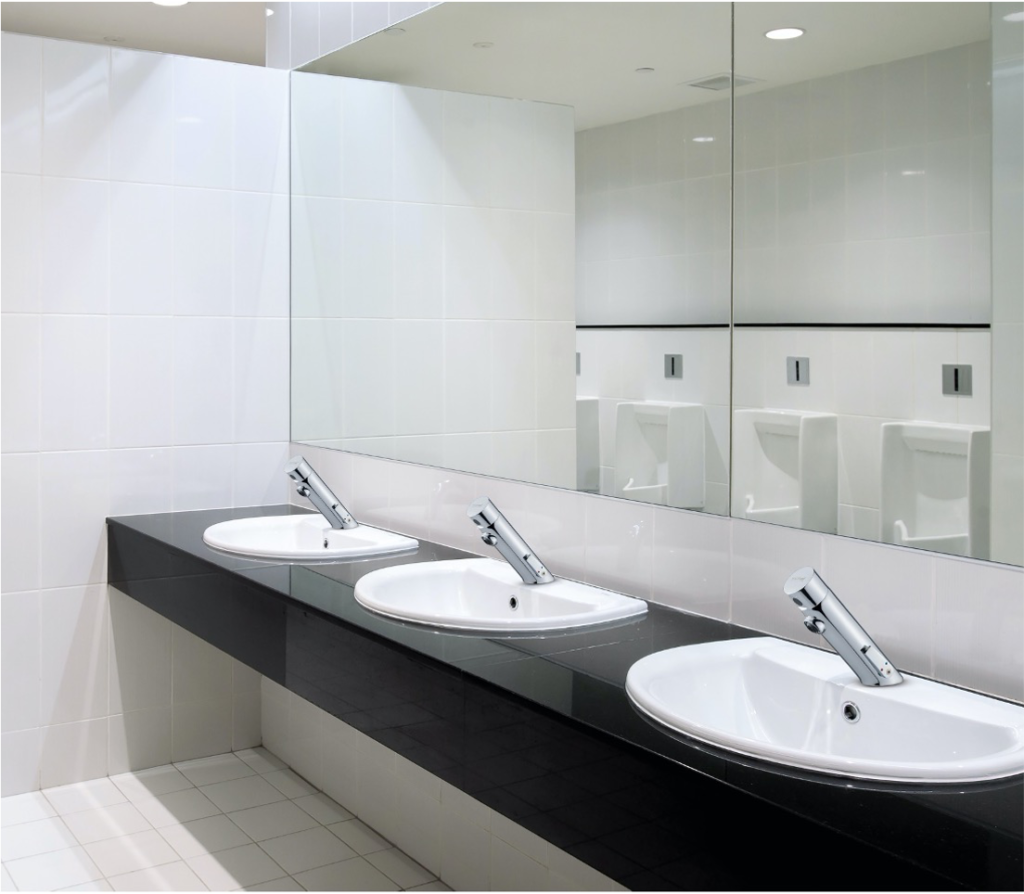 Inside the wide range of electronic taps with touchless technology, the 545 series is an ideal product for public spaces. In addition to having a modern and essential design and being able to easily integrate into any project, the 545 series offer a number of very important advantages to both users and owners of these spaces:

HYGIENE
The automatic closure of the water flow reduces every possibility of cross-contamination. Furthemore, the 545 series designs are ergonomic and ease every cleaning procedure.

ANTI-LEGIONELLA TREATMENT
They have an automatic rinsing system every 24 hours after the last use, which allows preventing the proliferation of germs such as legionella that are a serious health threat.

SAFETY AGAINST BURNS
Our 545 are able to automatically block the maximum water temperature, when necessary, so that there is no risk of burning hands.

ANTIVANDAL SYSTEM
This system protects the taps from potential misuse or vandalalic attempts, reducing maintenance costs and any possible replacement.

FLEXIBILITY
The 545 Series allows you to easily change the power source from the transformer to the battery and vice versa and to change the distance of the sensor independently.

WATER SAVING
They have a flow rate equal to or less than 6 lt/min, which has obtained the certification of class A according to the Water Label. It is possible to further reduce the flow rate to less than 1.9lt/min according to the requirements of the LEED certification.
Low consumption taps
Last year's events have shown us that we are all connected and that our single choices have a strong impact on other people's lives. They made us reflect on the urgency of environmentally friendly policies and choice in order to protect our ecosystem. In addition, water is a precious asset and its cost keeps getting higher and higher. This is the reason why we offer low-consumption electronic taps that reduce water waste.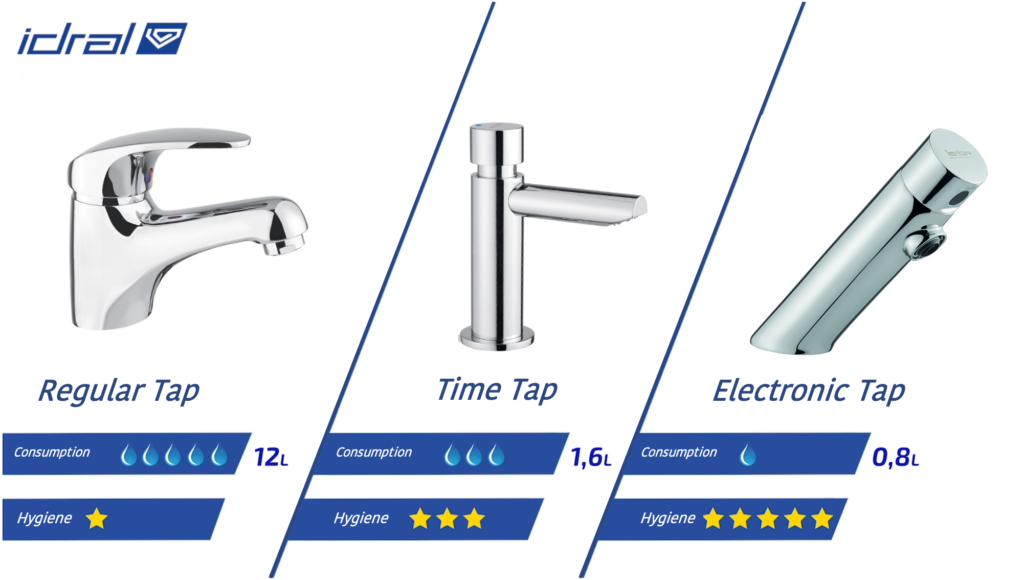 For example: our traditional tap, if opened manually, can supply around 16 liters of water per minute, and often it is left open while soaping your hands. Idral's 545 electronic faucets only supply 6 liters per minute, even less, and the automatic closing reduces the time needed for hand washing from 60″ (traditional taps time) to 25″, with a water saving of about 90%.
Here the 545 serie
Touchless technology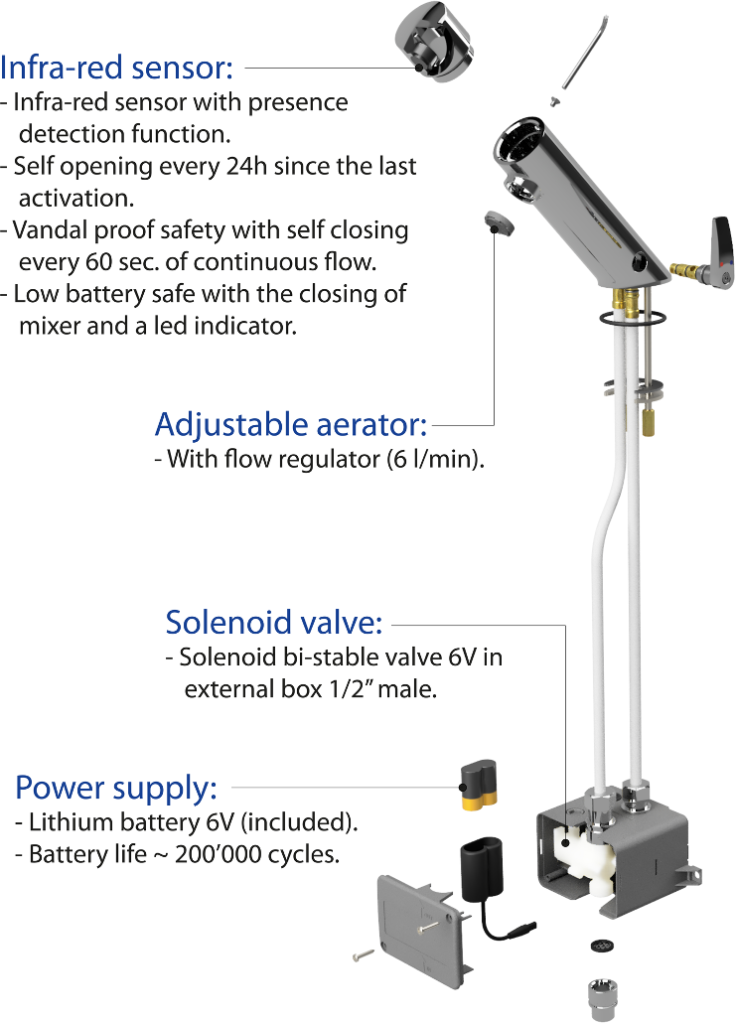 FUNCTIONAL CHARACTERITICS
Operating pressure: Min 1 – max 8 bar
Water inlet temperature: 5 – 70 °C
Other options:
– 545.10/R Main powered 230V.