In this moment of maximum emergency for the COVID-19, which is not sparing any country, IDRAL is here to provide its contribution, in terms of precautions to safeguard the users of public restrooms and hospitals.
As many of you know, the COVID-19 is transmitted through contact among people who carry the virus. The primary way is the breath drops of infected people, but another very common way of getting infected is by touching contaminated surfaces and by putting your hands on your mouth, nose and eyes. We all know that it is always a good practice to wash your hands frequently and thoroughly, after touching potentially dirty objects and surfaces, especially in public spaces or in healthcare facilities where the risk of transmission is very high. But then an obvious question arises: how can I wash my hands without touching potentially contaminated surfaces?
The answer is the use of touch-free, self-closing taps and dispensers, which do not require touching any surface with your hands after washing them.
In Idral for 50 years we have been designing and manufacturing specific solutions for public bathrooms and we have always known that the priority in these spaces is hygiene. We are able to offer you several solutions to ensure user safety which is more important than ever right now. Here are some suggestions to reduce the danger of infection in environments open to the public:
These devices do not require any contact to open or close the flow of water and soap, since they are activated through an infrared cell that intercepts the presence of the person. They are definitely the ideal answer in circumstances where we do not want users to come into contact with contaminated surfaces, particularly in high traffic areas. They are also the best solution to reduce water waste and save costs.
---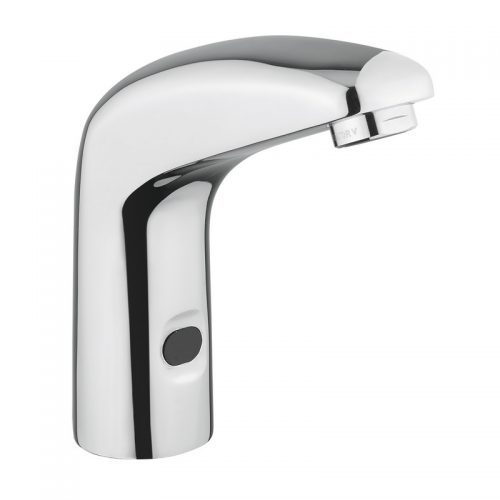 Health has never been more important than in these extraordinary circumstances. For this reason, we suggest taking into consideration electronic taps with automatic rinsing, which not only avoid cross-contamination between users, but also allow to reduce the proliferation of germs inside the tap and water system, such as legionella, which is potentially deadly for humans. Legionella develops in stagnant water and thanks to the automatic rinse, the flow is activated, preventing the water from standing still for more than 24 hours.
---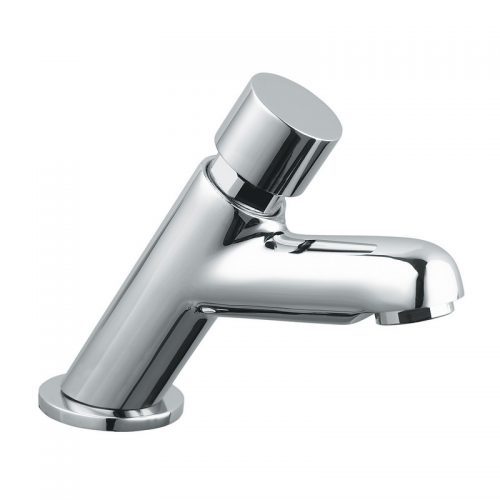 This solution requires you to press the button with your hands only to open the flow, but the closure occurs automatically after washing your hands. They are an economic solution, but very effective to guarantee hygiene after the use.
---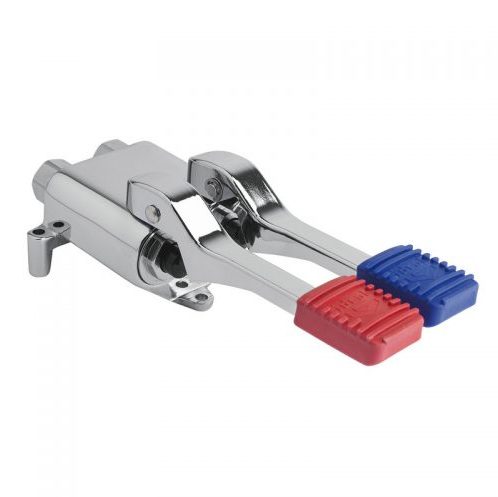 The pedal control taps are an economic and functional solution to avoid having to use your hands to open the water since the command is activated with your foot. They are ideal for small spaces or professional kitchens.
---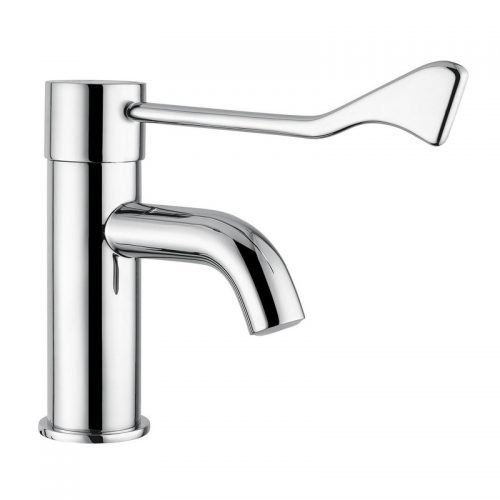 In the case of progressive thermostatic clinical lever mixers, the same lateral movement opens the water flow and regulates the temperature and is activated with the elbow. They are a solution designed for hospitals and Healthcare facilities in general, where healthcare professionals not only do not want to touch the tap, but need freedom of movement.
We are happy to be able to put our expertise at your disposal and contribute to the safety and hygiene of people.