Professional kitchens are the heart of any restaurant, catering, take away or food-delivery and are a central part of the service in a hotel, school cafeteria, work canteen,… The challenges of the post COVID-19 era require some considerations to restart the business in total safety.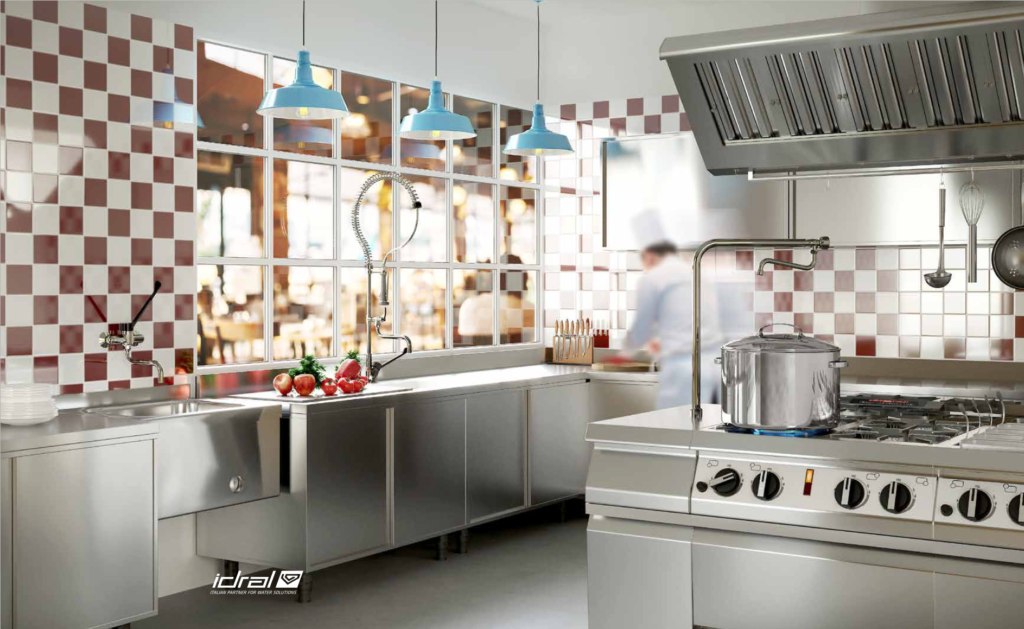 How to adapt professional kitchens to the post COVID-19 era
The most important aspect for the safety of customers and employees is hygiene. In fact, many chefs and kitchen staff recognize that the main problem for our safety in restaurants and canteens is not only the dining room, but also and above all the kitchen. Many businesses have reorganized the eating space to ensure social distancing, but it is also necessary to rethink the kitchen to control the cross-contamination. In fact, in professional kitchens the staff comes into contact with surfaces, dishes, food and during peak work, there is not always time to comply with safety regulations. For these reasons, it is essential to provide the staff with equipment, such as taps, able to facilitate both working and implementing hygiene measures even during the hectic activity of the dining service.
Products and solutions to make kitchens safe
Given the effort required and above all the risks associated with lack of hygiene, the professional kitchen must be equipped with taps and Pre-rinse sprays, showers and spouts that are easy to use and also to clean. Precisely for this reason, the design of Idral taps for professional kitchens is simple and ergonomic, with few joints and gaps, in order to reduce the possibility of dirt accumulating: in practice, we are talking about products that can be kept clean with little effort and in a short time. We also offer many types of Pre-rinse showers that allow you to obtain excellent results during the pre-washing of dishes or manual cleaning thanks to the fact that they are ergonomic, and they have one or more spouts. The pre-wash shower, in fact, allows the water to be directed onto the food or dishes, guaranteeing deep hygiene and very thorough cleaning.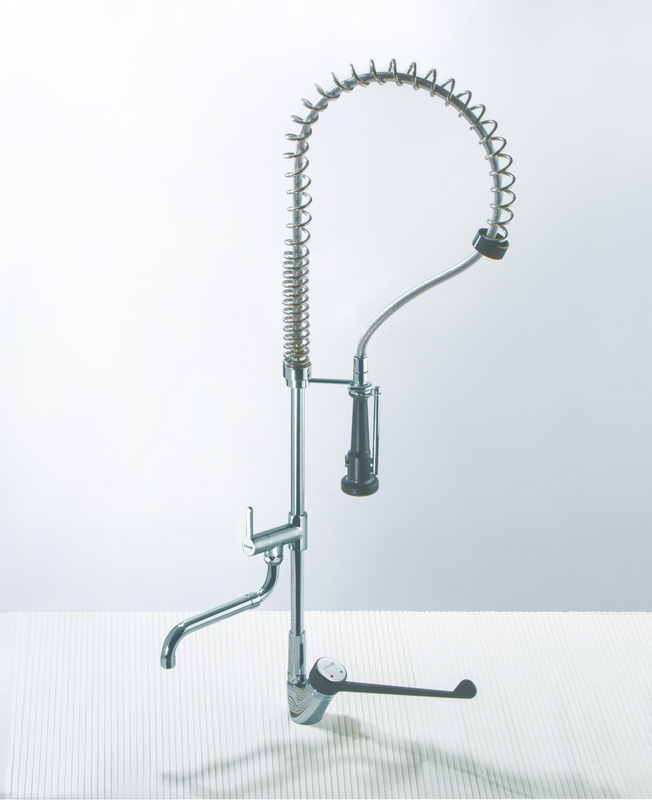 In addition, we recommend combining the Pre-rinse showers with pedal controls: since these are activated with the foot, the risk of cross contamination drops significantly. In fact, if the user has contaminated hands and wants to wash them, with a traditional tap the contact with the surface is inevitable to open the water flow; while with a pedal control you can wash your hands safely without touching any surface with your hands.
A final reflection: in difficult times like these, customers are safe if professional kitchens are hygienic. Here's the answer for you: discover our range of solutions to make your kitchen safe.