There is a lot of excitement and new trends concerning taps and, more in general, sanitary wares and fitting solutions for public and commercial restrooms. In fact, besides the trends consolidated over these years, new trends are rising, blending technological advances with design and ergonomics.
Speaking of 2021 trends, we have to mention the importance of sustainability, which finds expression in infra-red systems, flow limiters and all technologies capable of transforming the concept of low consumption into a pleasant way of our everyday life. All this without neglecting hygiene, which lately has an increasingly close relationship with design: far from being a simple aesthetic feature, taps must be designed to allow easy cleaning and to prevent small inaccessible areas from becoming fertile ground for germs and bacteria. All this combined with some everlasting aspects such as the durability of the materials, the simplicity of maintenance and replacement of components, and the safety of advanced systems such as electronic controls.
2021 trends for public and commercial bathrooms: design, ergonomics and a touch of color
The previous trends, detected for some time now, will consolidate vigorously in the course of 2021, becoming a sort of reference point for any design project for public bathrooms. To these, however, we can add more recent trends, which will go along with us during this year and, who knows, probably also the following ones. Here are the main ones:
Higher attention to design also for commercial bathrooms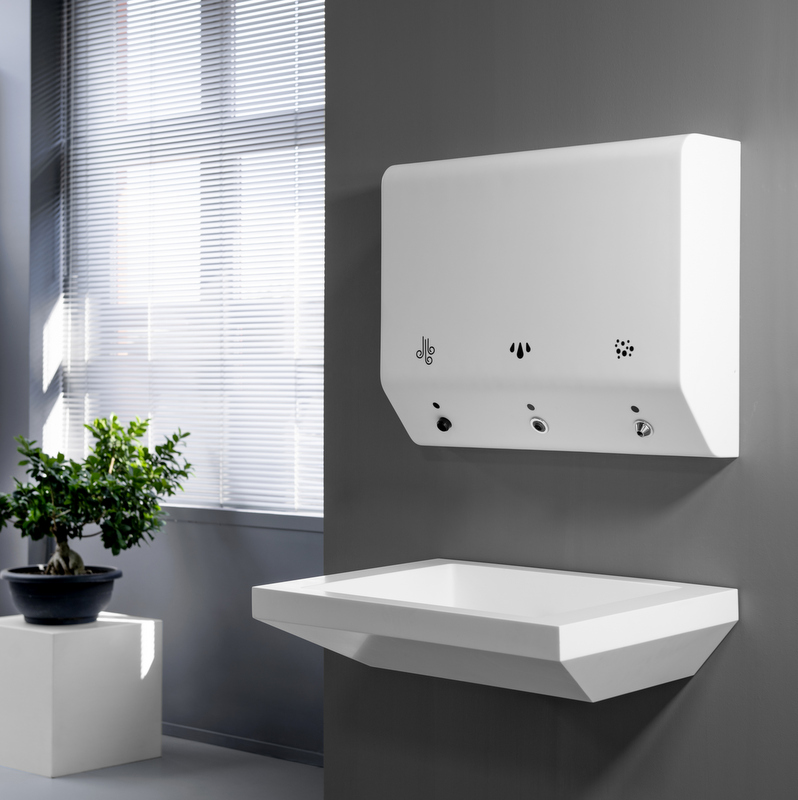 Taps for public restrooms must fulfill a series of basic requirements: durability to heavy use, functionality, low water consumption and safety. But for a while, these spaces should also please the eye: the solutions for a commercial bathroom, in addition to guaranteeing all the previous characteristics, must not only be 'beautiful', but above all, they have to blend perfectly with the style of the room and, more generally, of the whole environment. This open the way for, not only what is defined ergonomic design, but also modern, simple, minimal lines with a very strong attention to materials and finishes, which can embellish an entire space.
A trend related to the previous one concerns the role of color. We are used to considering taps for public bathrooms as more focused on functionality than on style, and to associate color with domestic fixture or taps for kids. But things are changing, and we have detected the tendency to switch the classic brass or chromed steel taps with new alternatives. Dark gray, matte black and white are the most popular options, the result of a smart blend of modernity and elegance, but nothing prevents you from moving to gold or even more incisive colors. Everything obviously depends on the aesthetic features of the environment.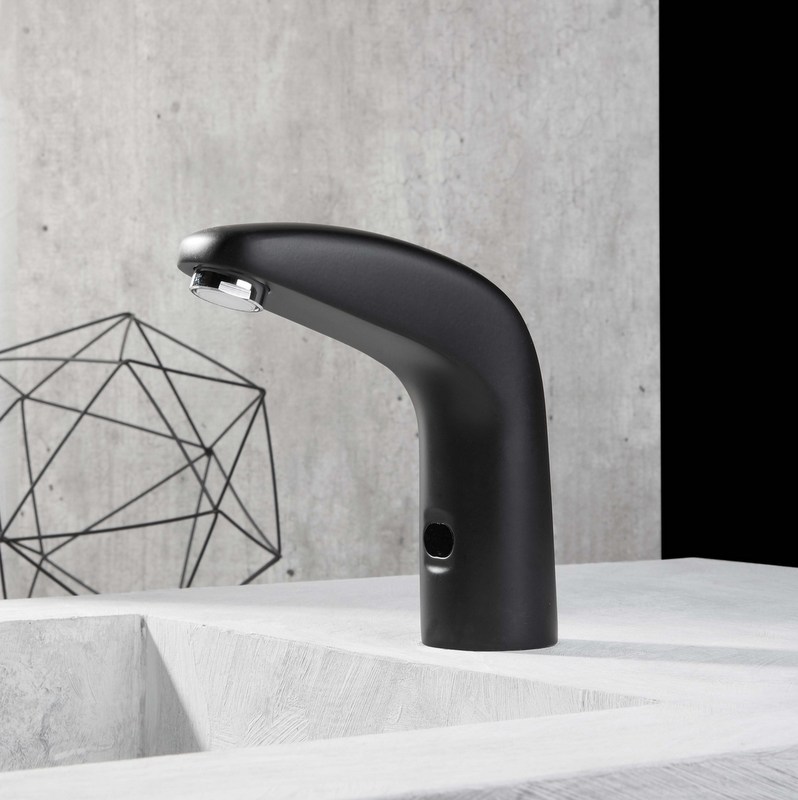 Personalization is gaining ground, in line with the industrial trend towards mass customization (as opposed to traditional mass production) observed in various manufacturing sectors following the adoption of 4.0 production models, such as ours.

Customization is a feature that finds fertile ground in the world of taps for public bathrooms, aiming at satisfying very specific needs. Features affecting the functionality or the design of the product can be tailored-made: for example, some products can be embellished with a PVD finish, which is gaining ground in many industries, including electronics and automotive. Faced with a considerable production complexity, the PVD treatment offers extraordinary benefits including: greater durability to abrasions, solvents and UV rays, besides beautiful color effects such as gold and dark black with various levels of opacity.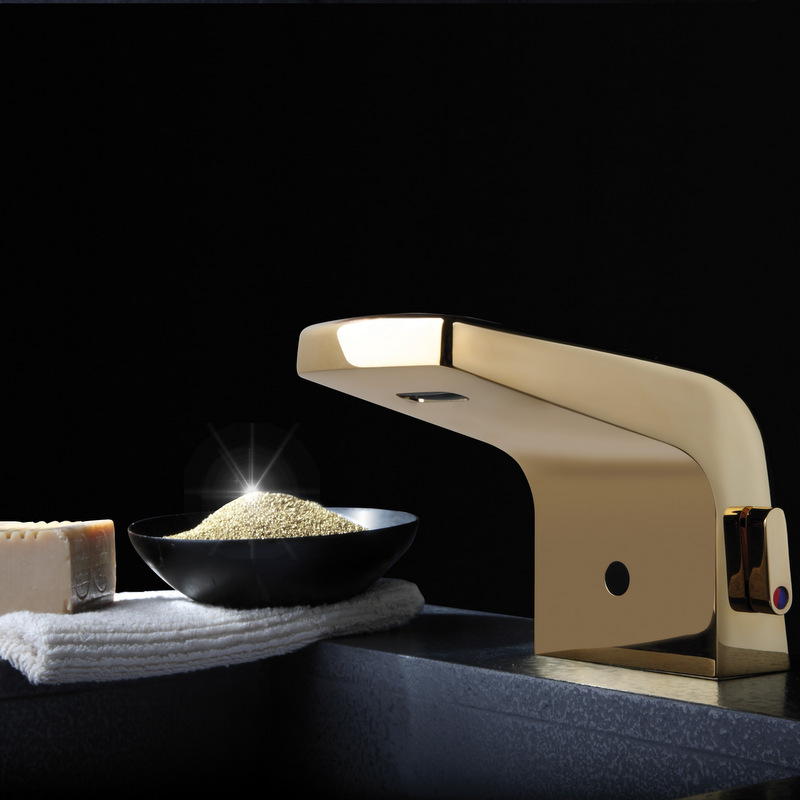 Technology and functional design
User-friendly solutions keep giving the direction to design and functional choices, because they simplify users' life and make the experience pleasant. This applies to regular taps, but also to self-closing and electronic taps, which add an unparalleled level of hygiene to the qualities of water saving, design and the pleasant experience, even more important right now.
Adding vintage style to a modern bathroom, in the form of retro-style taps, can create a sense of timelessness and warmth and a comforting reference to decades past. In fact, a very up-to-date trend is the return of antiques, with the addition of some vintage (or retro-inspired) bathroom fixtures for public bathrooms. Soft brass colors are ideal, as they combine well with a nice bathroom tile job.