Del Ponte Restaurant, Milan
Today we went to the Ligurian restaurant Del Ponte, in via Decembrio in Milan, and we found our infrared taps in the bathrooms of this nice space, which wants to create "An authentic, genuine, true atmosphere".
The installation is beautiful and fresh and the taps with a simple and soft line complete the design perfectly. The article chosen for this space is the CURVE series electronic basin mixer.
The design of the faucet might be chosen according to the style designed for the bathroom and can remain faithful to a distinctive style, or otherwise give a more eclectic touch.
In this case we see how the marine inspiration of the decoration is completed by the curved line of the tap that reminds a little of the waves of the sea.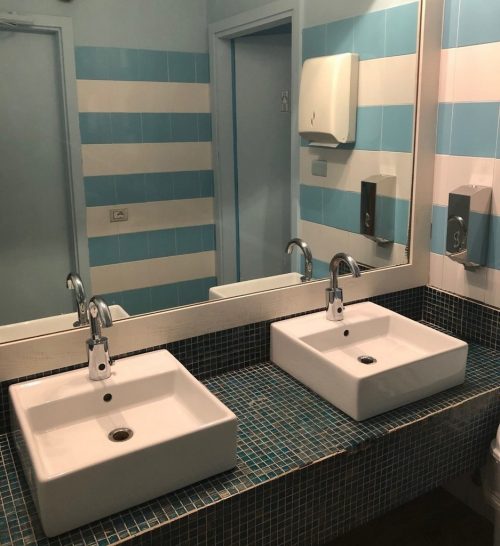 This "touch free" mixer with infrared sensors saves 80% of water. It is ideal especially for public and commercial environments, where many people are coming in and hygiene requirements are high.
Technology and performance also have a lot to do with sustainability and this tap has a positive impact on energy and water saving.