Hotel Splendid Baveno (VB)
Zacchera family has a century-long tradition in hospitality and after 3 generations and over 130 years of experience they have become one of the most important Italian hotel groups. They own two Grand Hotels and two four-star hotels located in the beautiful Lake Maggiore setting. They are all based in Baveno, on the west shore of Lake Maggiore, and especially the Splendid hotel, after 150 years, is a jewel of elegance, atmosphere and hospitality care.
Splendid Hotel was completely renovated in 2009 and for the for public restrooms the owners wanted to maximize the water savings, maintaining the highest levels of hygiene.
Prestigious hotel saves water and guarantees hygiene thanks to Idral electronic mixers.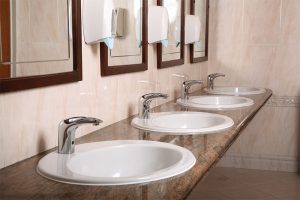 IDRAL electronic mixers 02515 were installed on the basins of the restrooms because, with their simple and clean design, were the perfect accessory of the general atmosphere and because they offer excellent performance.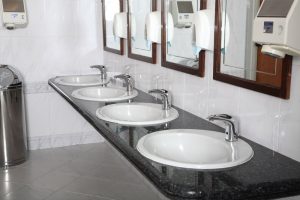 They guarantee maximum hygiene, requiring no manual contact to close the water flow, and they minimize the water waste, that can represent 50% more in tourism businesses compared to domestic consumption, allowing obtaining important savings.
In addition one of the highlights of this product is the anti-legionella system, which automatically dispenses a stream of water every 24 hours to avoid stagnant water and the proliferation of bacteria.