L'Angioletto kindergarten welcomes boys and girls from 3 to 36 months in a safe, stimulating and fun environment. It is located in a beautiful building with a large garden: the environment is spacious and colorful and has been carefully designed and built with great attention to the needs of children in preparing them for learning and developing independence.
The restroom facilities in educational institutions, especially those catering to young children, play a crucial role in promoting hygiene, comfort, and safety. The existing restroom in our featured kindergarten was in need of a complete renovation to meet the specific needs of its young users. The goal was to create a vibrant, child-friendly environment while ensuring optimal hygiene standards.
The Thermostatic Mixer Solution
As part of the renovation project, thermostatic taps were chosen as a key feature in the restroom upgrade. These innovative fixtures provide precise control over water temperature, ensuring a safe and comfortable experience for young children:
Temperature Safety: One of the primary concerns in kindergarten restrooms is preventing accidental burns due to hot water. Thermostatic taps are equipped with advanced temperature control mechanisms that maintain a constant and safe water temperature. This eliminates the risk of scalding and provides peace of mind for both children and caregivers.
User-Friendly Design: Thermostatic taps feature ergonomic long handles and intuitive controls that are easy for young children to reach and to operate. Their simple and user-friendly design promotes independence and empowers children to manage their handwashing routines effectively.
Water Conservation: Educating children about water conservation is crucial, and thermostatic mixers can play a significant role in this regard. These taps are designed to maintain the water temperature constant, avoiding wasting water while searching for the right temperature. This feature encourages responsible water usage and instills eco-conscious habits in young minds.
Durability and Hygiene: Kindergarten environments are prone to frequent use and require fixtures that can withstand heavy traffic while maintaining hygiene. Our thermostatic mixers are constructed with durable materials that resist wear and tear, ensuring long-lasting performance.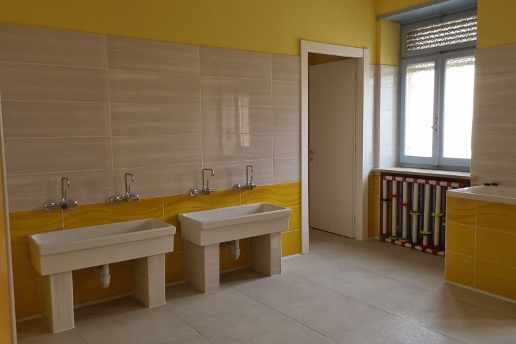 The renovation of the kindergarten restrooms with the integration of thermostatic taps has proven to be a resounding success.
The project has not only transformed the physical space but also positively impacted the well-being and development of young children.
By prioritizing safety, comfort, and sustainability, this renovation serves as an exemplary case study for educational institutions seeking to create child-friendly and hygienic restroom environments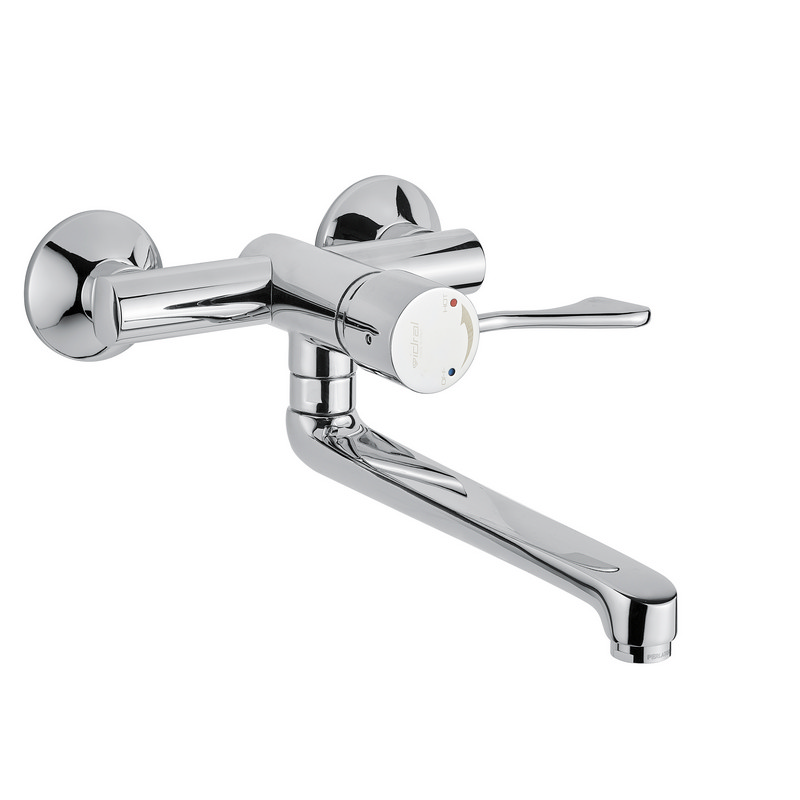 Low swivel spout 140 mm
Clinic lever for easy control
TMV3 thermostatic progressive cartridge
Maximum temperature preset at 38°C, adjustable
Check valves with 9l/min flow limiter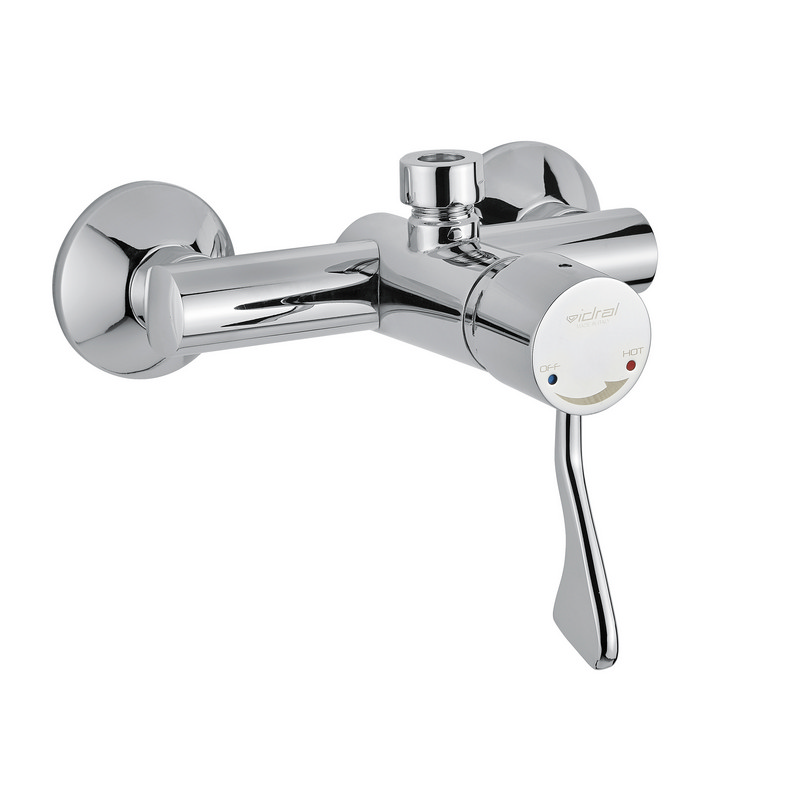 Clinic lever for easy control
TMV3 thermostatic progressive cartridge
Maximum temperature preset at 38°C, adjustable
Check valves with 9l/min flow limiter

Download the catalog or contact Idral for more information.