IDRAL specializes in products for public restrooms, such as self-closing taps, and offers hospitals-specific solutions. We have, indeed, a wide presence in medical institutions.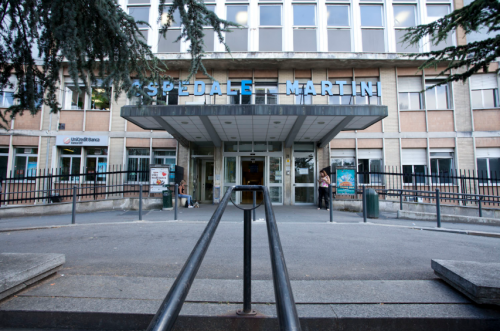 With its 16 departments, the Martini Hospital in Turin is one of the most important health centers in the city. The facility provides assistance to patients with various severe illnesses and it is organized in several medical department including cardiology, geriatrics, obstetrics, in addition to the emergency room.
IDRAL self-closing basin taps are essential in public spaces and sport facilities, since they provide maximum hygiene and user-friendly technology, while ensuring a reduction in water consumption. These items are activated by pressing a simple button. Once opened, the product ends the flow by blocking the dispensing of the water automatically. You do not have to touch anything. Hygiene is guaranteed, reducing water and energy consumption.
For the bathrooms open to the public, IDRAL provided the handrails for people with low mobility and the following items: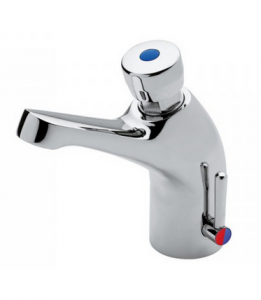 08012
CLASSIC series self-closing basin mixer