"Nelson Mandela" children hospital in South Africa
We are proud to be part with our taps of the new hospital for kids dreamed by Nelson Mandela. His dream of building a state of-the art, specialized pediatric facility to serve the children of South Africa has been realized. Designed to feel light, bright and less intimidating or frightening for children, the building features child-friendly art along the corridors, and several internal and external courtyards.
The construction was completed in 2017 and the Nelson Mandela Children's Hospital welcomed its first patients the same year. Idral products are part of this beautiful building thanks to the partnership with a highly respected company in South Africa that provides complete solutions for every type of project. We provided the hospital with taps specific for public spaces, such as:
EASY series wall mounted mixer for personal hygiene (item 02405 / LN) with Shower hand in chrome plastic check valves and 4 l/min flow limiter.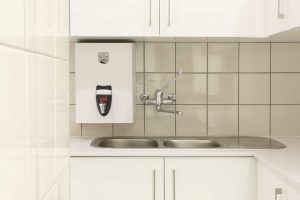 Short lever wall mounted sink mixer with swinging spout (items 02400), equipped with Ceramic discs cartridge and Swinging spout 200 mm.