Olaya Tower in Riyadh, Saudi Arabia
The Olaya Towers are two imposing 36 floors skyscrapers completed in 2013. They are located in Olaya, which is the financial and commercial heart of the capital of Saudi Arabia, Riyadh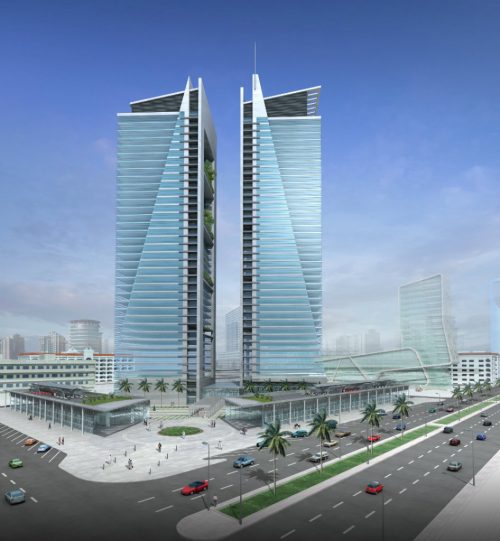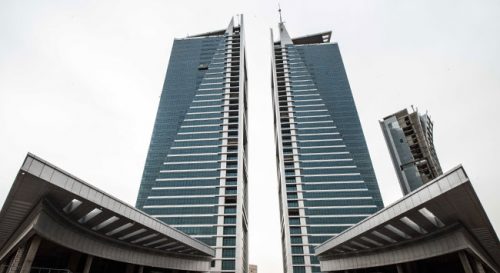 The main purpose was to make the Olaya Towers an architectural element that enhances the city's night scene by creating an artificial light that enriches the complex through time-changing lighting sets, expressing elegance, sobriety and dynamism.
The two towers are connected to the ground floor by a large foyer.
The complex of the two towers, designed by the BDPL Gulf architecture studio, is the third major building on King Fahd Road, after the Kingdom Tower and the Faisaliah Tower.
Inside Olaya tower were installed Idral 02514/R, electronic basin taps with external battery power supply