Bathrooms of a manufacturing company
Today, the principle of designing offices and workplaces in general is no longer purely functional, but it  is increasingly centered on the person and his needs. Workplace bathrooms are receiving a convergence of design influences from other sectors such as hospitality or shopping malls to offer users a sensory bathroom experience that is less institutional and more residential.
An interesting example of this new approach is this renovation project for the office bathrooms of a manufacturing company. The project had three main objectives: to create a truly comfortable environment with a modern and clean aesthetic, to reduce water waste and to ensure maximum hygiene through a completely contact-free solution for the approximately 50 employees of the company.
The managers, therefore, chose to install the Otto electronic taps: hygienic, innovative and efficient, with an elegant design that allows saving water with style, creating a safe and comfortable environment even in the workplace. The Otto electronic collection, in fact, is the result of an in-depth study of aesthetics and materials, which allows you to create beautiful and elegant environments even in public and commercial facilities. The soft shapes of the tap make cleaning easy, and the "cover" of the upper part helps inspection and maintenance. Idral infrared sensor technology allows reducing cross contamination and water waste.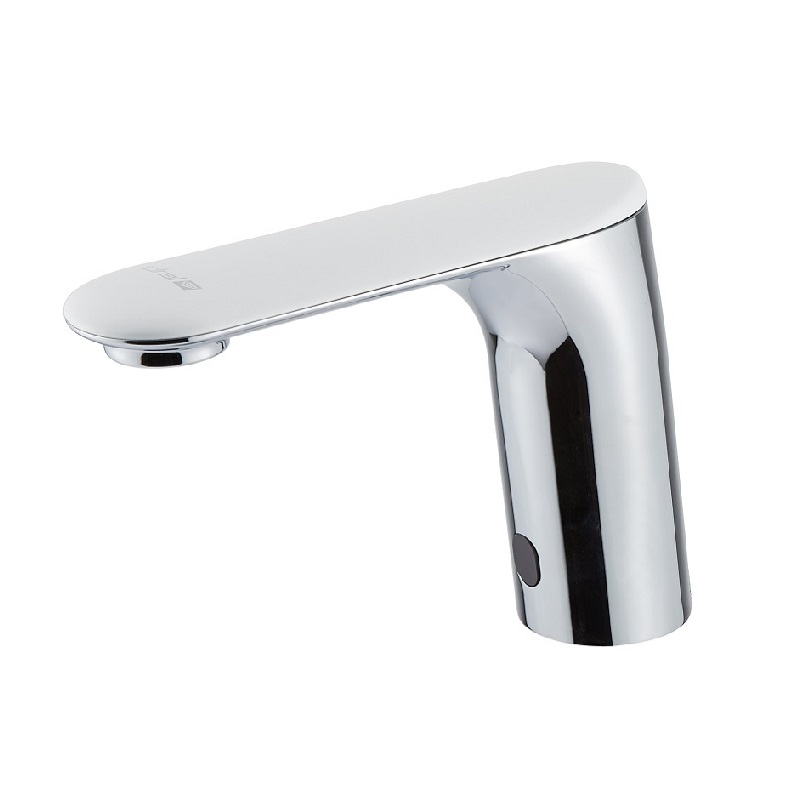 Chromed zamak main body and cover
Bi-stable solenoid valve 6 V (internal)
Infra-red sensor
6 V CRP2 lithium battery
With check valves
Adjustable aerator with 6 l/min flow regulator
Download the technical data sheet, the catalog, or contact Idral for more information.