Al Magnifico shopping center in Arezzo
One of the main shopping centers in the city is "Al Magnifico" thanks to the wide offer of shops and leisure activities such as cinema, fitness center, entertainment center, laser game, bars and restaurants. The shopping center has considerable dimensions, developed on two floors, in fact, it spreads over a total area of ​​about 15,000 square meters and receives hundreds of customers every day.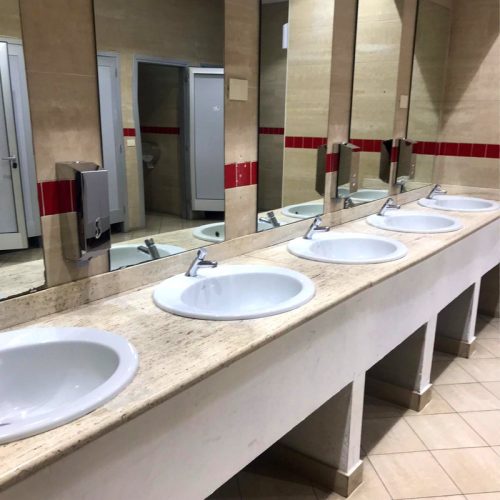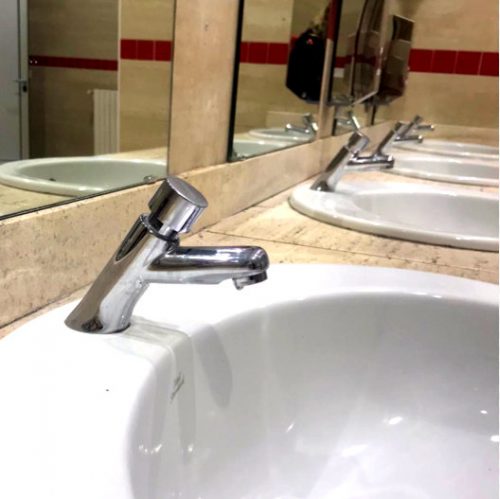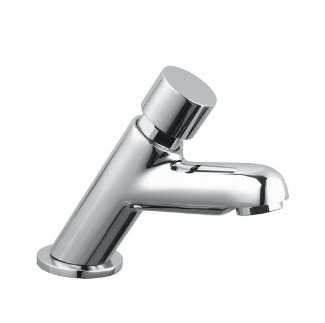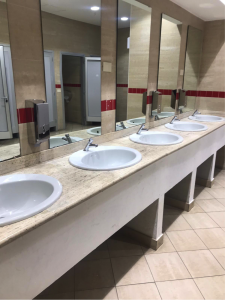 In spaces like this where there is a very large turnout of people, the bathrooms are a crucial aspect to make the customer experience positive and memorable. In restrooms open to the public where there is a lot of traffic and users' needs are very different, it is essential to guarantee:
1. accessibility and safety to all users, especially those who have reduced mobility thanks to specific measures such as larger spaces and specific taps and sanitary wares.
2. hygiene by reducing contact with taps and sanitary wares as much as possible
3. resistance of products that are subjected to intense use, to reduce maintenance costs.
4. Water savings which can represent an important cost and have a huge impact on the environment
5. The ability to create a comfortable and welcoming space, combining functionality with design, where accessibility and safety are guaranteed in all areas.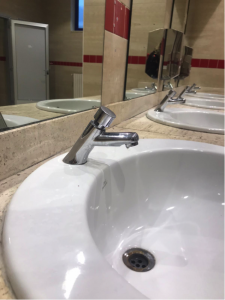 And it is why Idral self closing taps were chosen. They have a 15-second timed button control and flow limiter 6 lit/min: item 08210. In fact, these taps are intuitive and easy to use, they stop the water flow automatically reducing waste, they are extremely robust and capable of resist intense use. Furthermore, the line of this tap is simple and modern, facilitating cleaning work to ensure maximum hygiene and it fits easily into the design of any public bathroom.