Sport Center in Ponzano Veneto
Custom-made stainless steel shower columns
In Idral, we designed and manufactured a "tailor-made" shower panel for a company specialized in modular prefabricated buildings with customized solutions. The company installed a prefabricated structure for the changing rooms of a sport facility in Ponzano Veneto (Italy). They involved Idral in the development of the shower panels for this space.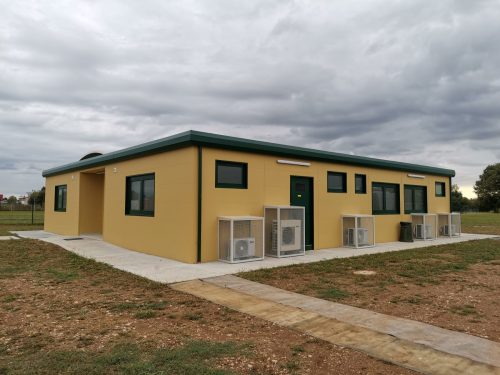 Our technical skills allow us to design and manufacture tailor-made solutions that from an aesthetic, functional and cost point of view are better suited for the needs of our customers. We share this vision with the client and it generated a fruitful collaboration and a customized product  with the characteristics needed by this sports center.
For the design we started with our 09212 stainless steel shower column, to which we added fine finishes that changed the quality and performance level of the product, maintaining the benefits of the self-closing control system and the water savings.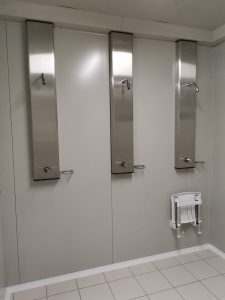 The 09212 shower columns are wall-mounted shower panels with self closing mixer (time 15 secs at 3 bars -reducible), push button, AISI 304 stainless steel structure, one-way screws, and flow limiter 8 l/min.
Stainless steel guarantees greater durability of the product in extreme conditions. Furthermore, the self closing control save water and therefore reduce the maintenance costs of the structure.