RESTAURANT ON LAKE MAGGIORE, ITALY
Usually, when we think of pedal taps, hospitals or professional kitchens come to mind, but the applications of this solution go beyond, as in the case of this restaurant that choose them for the bathrooms. Pedal taps are easy to use, resistant and economical. Besides, they reduce water waste, resulting in lower costs. In fact, having to press the pedal with your foot to turn on the water, it is not possible to forget the flow open.
Pedal taps to keep the essence of the bathroom design intact.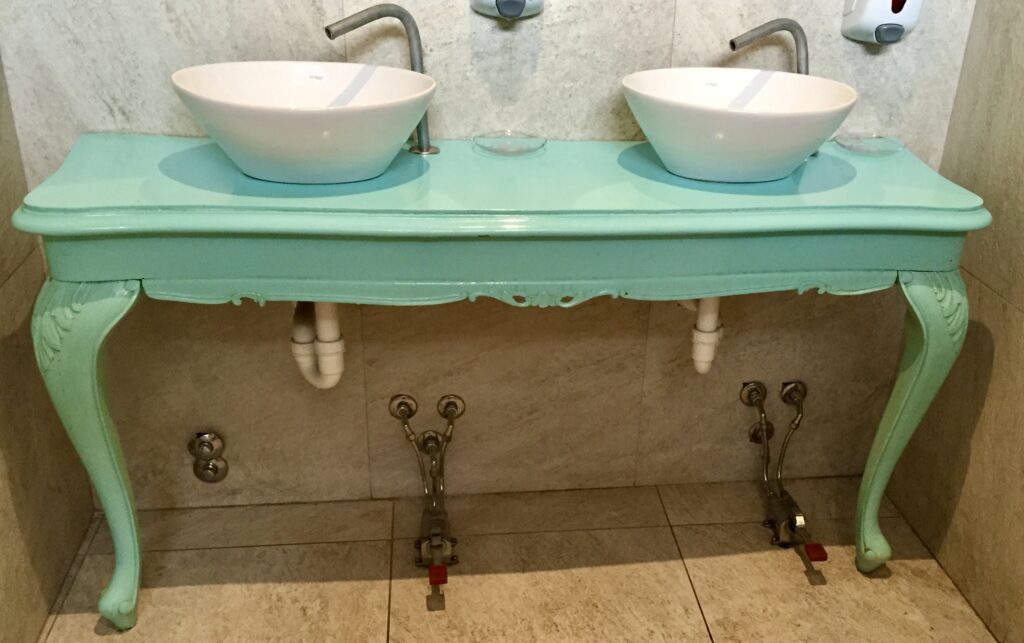 As for the design, in this case the owners wanted to enhance the beautiful green furniture. By installing a pedal instead of a traditional tap, the designer was able to respect the original character of the bathroom.
From a functional point of view, the pedal taps reduce the splashing of water on the surface of the furniture because you don't need to use the hands to operate the controls, maintaining the countertop clean and intact. 
The floor mounted single pedal progressive mixer (item 02070) were installed in these restrooms. They allow you to control the volume and temperature of the water with the same lever, reducing the space required for the tap without giving up hot water. The main features of this tap are:
Opening of the water and progressive mixing by single movement.
Cast brass body.
Anti-limescale and self-lubricant material valve.
Progressive stop without water hammer.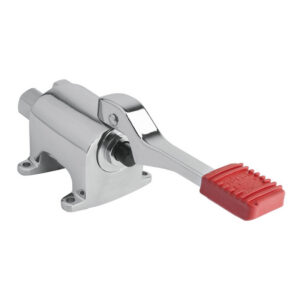 Download the technical data sheet, the catalog, or contact Idral for more information.