Camping Lido in Castelletto Ticino (NO)
Camping Lido of Castelletto Ticino is a tourist facility equipped with camping and houses overlooking the shores of Lake Maggiore. Surrounded by nature in the Ticino Natural Park which frames the playground, the beach-volley court, the fitness area and the dock for boats where you can find an original swimming pool that "floats" on the surface of the water completely integrated into the environment.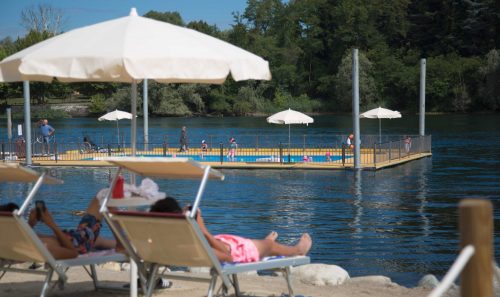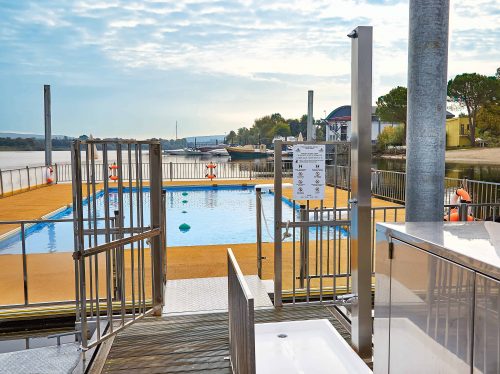 For this privileged space, the project includes Idral 09220/L self-closing stainless steel shower column with foot wash tap, which elegantly completes the rest of the pool structure.
In fact they are made of a single stainless steel body with a simple and modern line designed to be the synthesis between functionality and taste. The robustness and weight of the showers allow to mount the item directly on the dock that leads to the pool.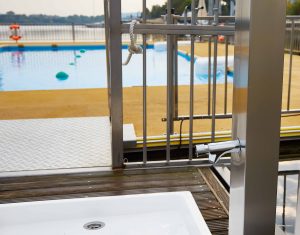 Moreover, the structure in AISI 316 stainless steel has a greater resistance to oxidation and corrosion, especially in humid air or in fresh water, making it ideal for humid environments like this.
The shower is equipped with:
Vandal proof shower head art. 09033
Self closing push-button for shower
Flow limiter