This beautiful design hotel is based in Kaunas, a town located in the southern part of Lithuania. The hotel is part of the Marriott International hotel network and its concept is primarily designed for the needs and tastes of millennial travelers.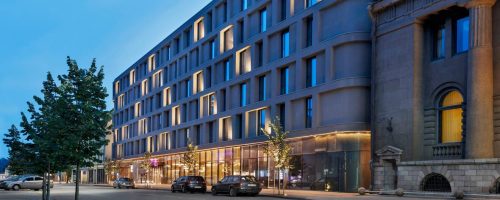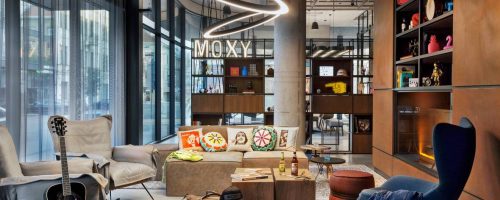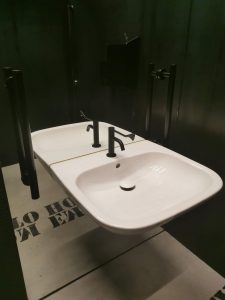 The architectural solutions of the Moxy hotel in Kaunas are unusual and technologically advanced: the corners of the building are curved and it was built to appear suspended in the air.
The interior design also reflects this innovative concept, capable of combining technology and comfort, which translates into the bathrooms open to the public in minimalist, beautiful and functional solutions.
The taps chosen for this space are Idral's mixers for washbasin with clinical lever, in the satin black version (item 02150-B), ideal for a contemporary and sophisticated space.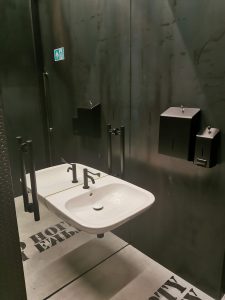 Black taps and white sanitary fixtures are a perfect combination, adding a minimalist and urban touch to the bathrooms as well. Black is an established trend in current design, which allows giving elegant and classy accents to the project.
These taps are not only beautiful, but also functional: they can be easily controlled by using the elbow without needing to be touched with the hands, reducing the risk of cross-contamination, and are equipped with a 6l/min limiter that reduces water waste.