In the world of luxury hospitality, creating an enchanting guest experience is an art that involves attention to every detail. One of the often-overlooked yet crucial aspects of guest satisfaction is the design and ambiance of public restrooms. Recognizing this, the esteemed Kashmir Wellness & SPA, a luxurious retreat nestled in the heart of Bulgaria, embarked on a interesting restroom renovation project. By incorporating black infrared taps and natural materials, they sought to elevate the restroom experience to match the grandeur of their opulent establishment.
The goal was to create a seamless blend of modern sophistication and the calming allure of nature. To achieve this, they chose to install into this natural setting Idral black infrared taps, designed by Luca Papini.
Black Infrared Taps: Merging Design and Functionality
Infrared taps have gained popularity due to their touchless operation, enhancing hygiene and reducing the spread of germs.
For the renovation, the selection of black infrared taps was a strategic choice, imbuing the restrooms with a sense of modernity and elegance. The sleek black finish complemented the luxury hotel's chic aesthetic and served as an excellent contrast against light-colored walls and countertops.
The hands-free technology also ensured guests could enjoy a seamless, hygienic experience, aligning perfectly with the hotel's commitment to guest well-being and comfort.
Careful design elevates customer experience
Kashmir Wellness & SPA's public restroom renovation project stands as a shining example of how thoughtful design can elevate even the most overlooked spaces into enchanting retreats. The inclusion of black infrared taps and natural materials seamlessly merged modern luxury with the serenity of nature, ensuring guests experienced an unparalleled sense of comfort and elegance.
This case study serves as an inspiration for luxury hotels and spa resorts, demonstrating the transformative power of meticulous restroom design. When every detail aligns with the brand's vision, guest experience is elevated to extraordinary heights.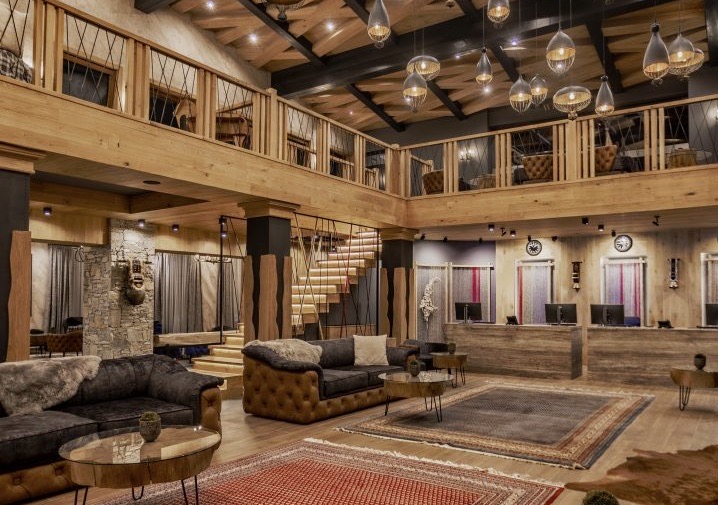 Chromed zamak main body and cover
Bi-stable solenoid valve 6 V (internal)
Infra-red sensor
External power supply 230V – 6V
With check valves
Stainless steel flexible hoses 1/2" with filters
Adjustable aerator
Download the technical data sheet,  the manual, the catalog, or contact Idral for more information.