In the middle of Tuscany, in the shade of a centuries-old pine forest, with a beautiful beach and crystal clear water, you can find PuntAla campsite, a tourist facility that has always paid "great attention to the environment and to the responsible use of natural resources".
Therefore, for the renovation of the bathrooms of the facility, they chose Idral infrared taps with the aim of accentuating the aesthetic aspect and maximizing hygiene, offering the best performance and above all ensuring sustainability. The solution: a complete Idral collection of electronic taps for the sinks, the showers and the toilets, creating a unified aesthetic and adding an element of comfort to the entire structure, since today guests prefer not to touch anything in a public bathroom.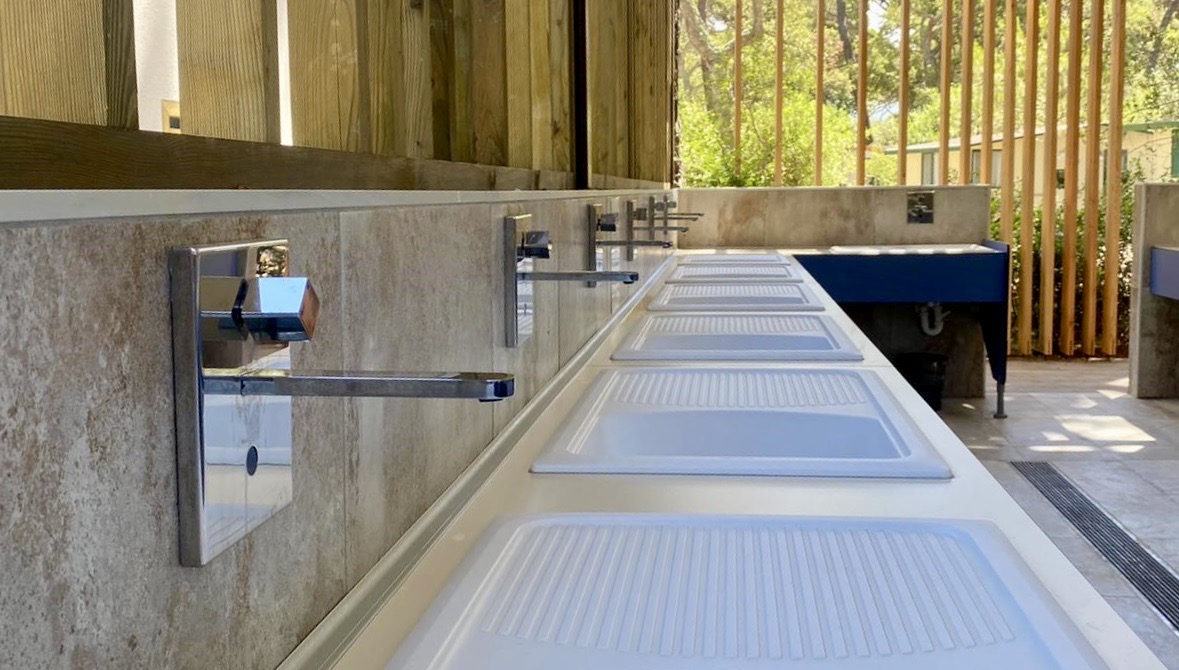 Great performance even in the open.
A peculiar aspect of this campsite bathrooms is that they are part of the surrounding environment, creating a partially open space, that gives the illusion of being in the pine forest. In these circumstances, the choice of durable products and materials is key. All of our electronic taps, in fact, are designed for intensive use, tested in extreme conditions and produced with extremely resistant materials such as stainless steel and chromed brass, providing an elegant appearance that requires little maintenance.
Sustainability as the corporate philosophy.
Like Idral, PuntAla campsite has adopted several eco-friendly practices and the use of infrared technology is in perfect harmony with this philosophy. Our electronic taps reduce water and energy consumption compared to a traditional tap, since they work only when the user is in front of them, and they have an anti-vandal system that shuts off the water flow after 60 seconds (for sink taps).
Download the technical data sheets, the catalogue or contact Idral for more information.