Restaurant Del Cambio, Turin
This restaurant is one of the cornerstones of Turin history. Founded in 1757, it was the favorite restaurant of Count Camillo Benso di Cavour and of the Italian high society and beyond: Nietzsche, Verdi, Puccini, De Amicis and many others enjoyed its halls.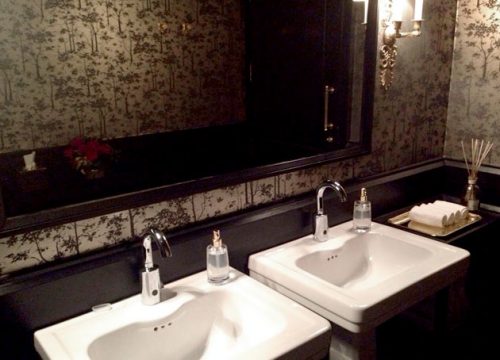 In 2014, this restaurant opened its doors after a long renovation that left intact the exquisite ancient beauty and added new spaces designed in a modern style respecting the historical identity and the aesthetic environment.
The restrooms in the building are equipped with IDRAL electronic taps (item 02504): the electronic basin mixers with swinging spout and external battery power supply, included in the wide range of the IDRAL electronic line. Thanks to the infrared sensor, the water is delivered without touching any part of the product.
The system detects the presence of the user at a distance fixed at the time of the installation.
Furthermore, the products are all equipped with anti-vandalism and anti-legionella systems.
We have a wide range of electronic mixers and taps: water can be either cold or hot, mixed or premixed at the desired temperature.
Water continues to be dispensed until the user is in the "reading" field of the sensor. As soon as it goes away, the solenoid valve terminates the operation, avoiding waste.
TIP: Our electronic taps allow to save up to 5,5 liters per usage compared to traditional ones. To learn more watch this video.