Retro look for restaurant in an old Spanish home
Retro Design is one of the biggest up and coming trends of the last years, for public and commercial restrooms, too.
Here is an example of public restrooms that fit perfectly the flair of this restaurant in an old Spanish house.
The pink and white tiles create a peaceful perimeter that accentuates this bathroom's vintage components, the marble counter top formalizes this charismatic bathroom and Idral's artistic taps furnish perfectly the retro feeling.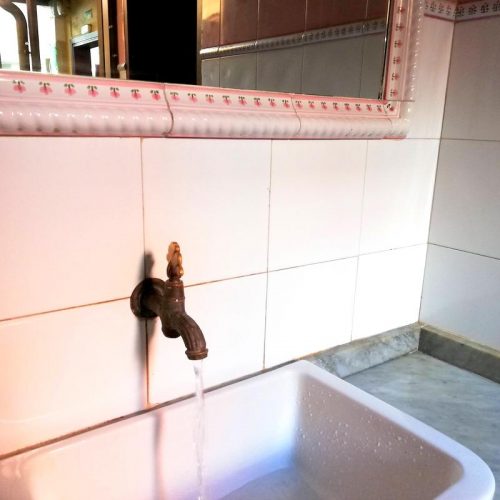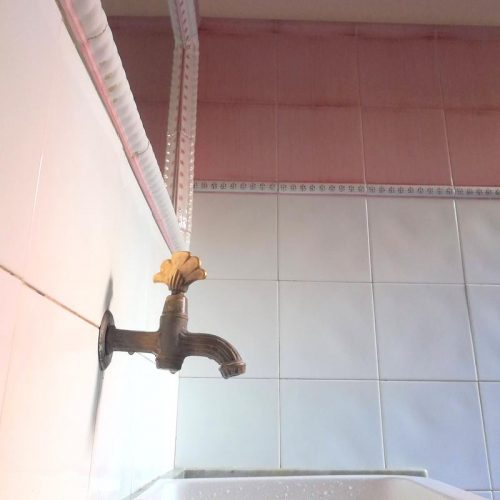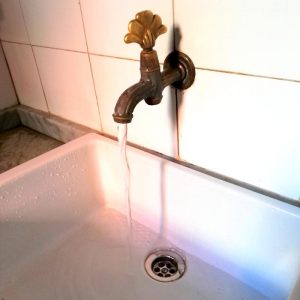 Taps with delicate features and old inspired design are a great way to introduce a vintage-inspired look in the bathroom. Besides, brass is very warm and adds a little bit of glam to a public restroom and it's an easy way to upgrade a piece to make it feel more custom, transport the user back in time.