The BT Center in Hong Kong is a modern office building. The bathrooms of the building were recently renovated with a careful attention to fundamental aspects for the work spaces: hygiene, comfort, accessibility, and water saving.
Safety, comfort and accessibility.
For this business center, employees are the top priority and Idral offers the safety of contactless bathroom products so that users can feel safe even when they go to work. Good commercial bathroom design takes into account employee comfort and makes cleaning and maintenance more efficient and simple. For this reason, the restrooms of the BT Center have Idral's ONE series sensor taps (item 02511) with batteries. These electronic taps improve accessibility and hygiene. Not only are these touch-free devices more secure, but they are easier to reach and use for those with limited mobility.
In addition, the bathrooms in commercial buildings must be comfortable and beautiful, but also durable. Since commercial bathrooms get more people using it than residential ones, it's essential to pay for sustainable and robust material. The 02511 taps have a body made of chromed brass and are equipped with an automatic dispensing system every 24 hours from the last use, which reduces the risk of proliferation of germs and bacteria such as legionella.
Idral provided a solution not only to meet hygiene requirements, but also to improve sustainability by saving water. In fact, a large office building like this can consume a lot of water, which translates into high costs and environmental impact. When it comes to budgeting for the use of commercial toilets, water plays a very important role.
There's no way to limit how much water the employees use, but there are ways to encourage water conservation, such as the use of motion sensors, such as the ONE series electronic taps, which cut off the flow of water when the person walks away, reducing waste. Furthermore, these taps are equipped with a vandal-proof closure system after 1 minute of continuous delivery in order to prevent problems related to misuse of the tap.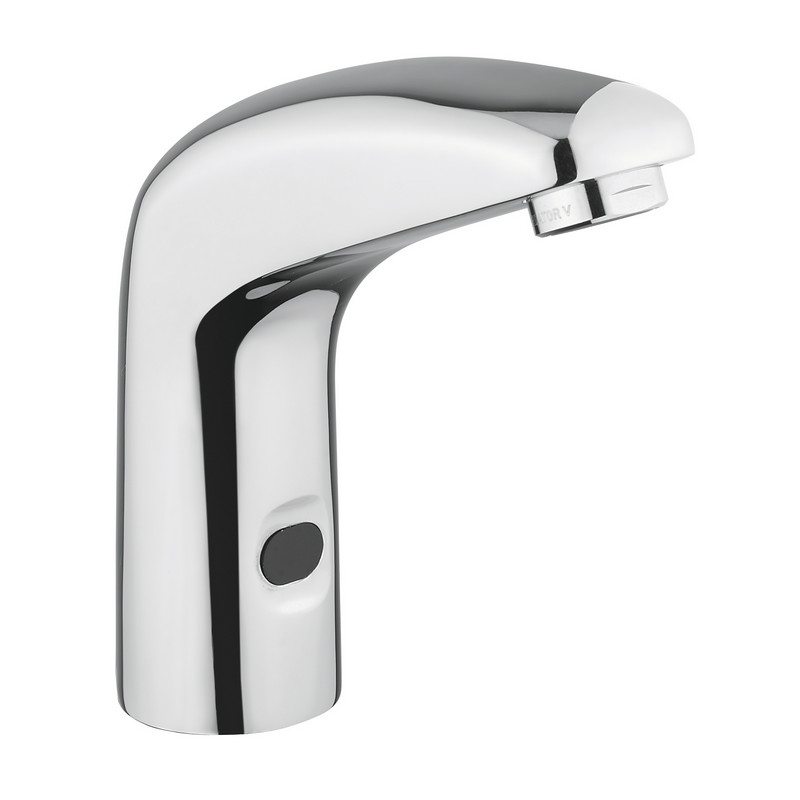 Infrared sensor with activation on presence detection
Vandal proof stop after 1 min of continuous flow
Automatic anti-legionella water flow every 24h after last use
Alkaline "AA" 4×1,5V battery (150,000 cycles)
Sealed battery box for installation under basin
Solenoid valve 6V (external)
Aerator with 6 l/min. flow limiter
 
Download the technical data sheet, the brochure or contact Idral for more information.