Commercial building in Ljubljana, Slovenia
Commercial bathrooms have come a long way from being merely utilitarian to now incorporating commercial bathroom design and trends that have a sense of style and pride within a facility, as in the project of these restrooms in an Office building in Ljubljana, where the elegant design is complemented by a comfortable and welcoming atmosphere.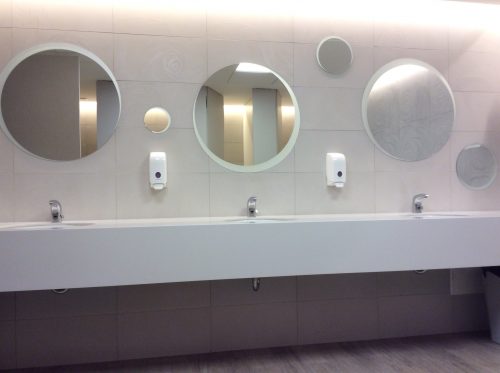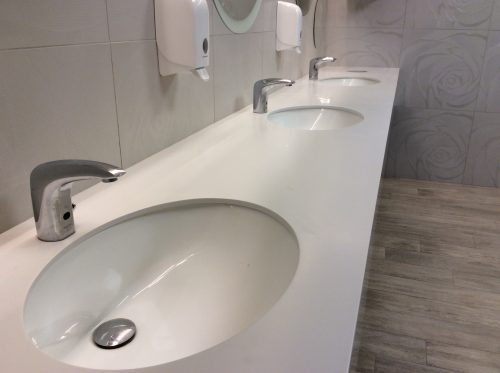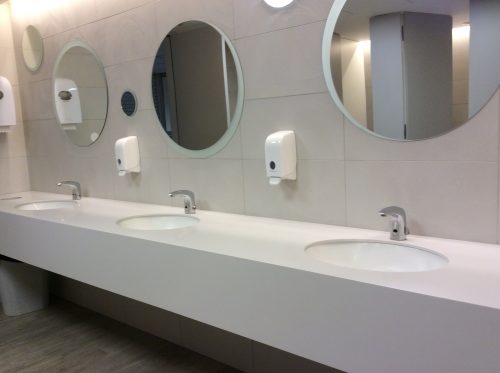 We rarely think of luxury and refinement when we talk about public baths, but now that's exactly what people want. High-end materials and electronic faucets are becoming more popular, providing a high quality experience for users. At the same time, when it comes to bathrooms, there is nothing better than having a feeling of intimacy. It is, therefore, not surprising that one of the most update trend in commercial bathroom design is to create a spa-like space.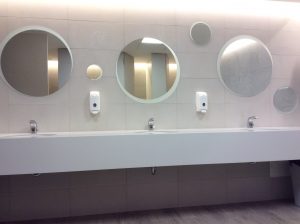 Electronic basin mixers with battery power supply
For these bathrooms, the architect choose Idral self-closing mixers to complete the clean and elegant design of this environment. These electronic mixers (item 02515) allow the visitor to avoid any contact with the surface of the tap reducing the proliferation of bacteria. In fact, hygiene is one of the basic aspects to take into account when designing public bathrooms. A recent survey found that people go to great lengths to avoid germs in public restrooms. More than half (57 percent) of respondents admitted to operating the toilet flusher with their foot, and 55 percent said they used a paper towel to touch the restroom door.