Infrared tap for home guest bathroom
Why an infrared tap in a half bathroom? Because the restroom is an important business card for any home. It is essential to design it to offer functionality, hygiene and comfort and to minimize the effort to keep it tidy and clean, given that the time we have to take care of our home is less and less.
The project that involved us consisted in the renovation of the half bathroom on the first floor of a charming villa in Piedmont (Italy): a tangible example of a welcoming, modern and functional environment. The project transform a room of a few meters into a bright space thanks to the combination of architectural design and technology.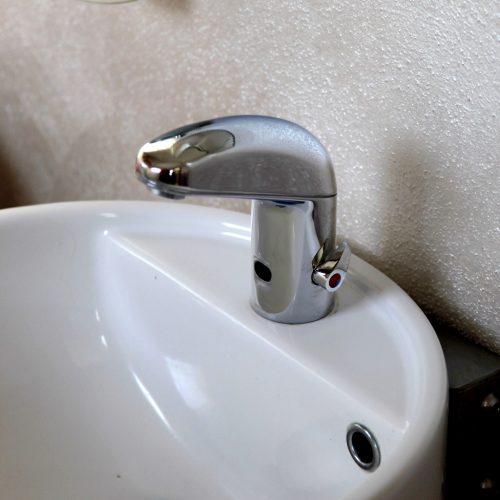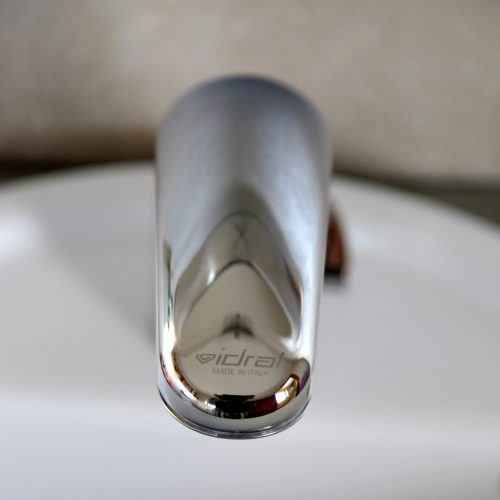 The space of these rooms is usually limited and for this reason the arrangement of the furnitures, the colors and the products used are very important to create a balanced solution. In this project, the architect chose to use light colors, opalescent paints, mirrors and simple furnitures to give a sense of space; one of its peculiarities was the choice of electronic taps for domestic use, too.
Why using infrared taps?
The owners opted for the ONE series electronic basin mixer with infrared sensor and battery. The aim was to ensure maximum hygiene in a space that is used by guests as well as by the family, and to minimize the waste of water. In fact, the electronic taps must not be touched to close the flow of water, remaining clean longer; they also have an ergonomic design that makes them easy to clean and reduce water consumption, since the flow is opened only in the presence of the hands near the infrared sensor. The fact that the flow rate is preset translates into a cleaner space, since closing the tap does not cause any splash.