This year we have discovered some of our beloved Artistic taps (item 005 / N-BR), suitable for outdoor use and for environments with an antique flavour, in a delicious covered market in the Algarve, in Portugal. These taps have been installed on the drinking fountains inside the municipal market of Loulé, creating an interesting contrast between the grey of the body and the bronze colour of the tap, which gives to the space a sophisticated and intriguing look.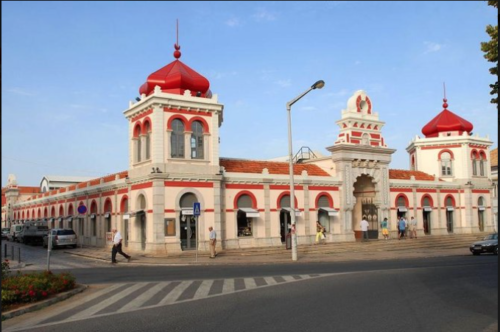 The building was inaugurated on June 27, 1908 and was built following a design by architect Alfredo Costa Campos, with the aim of offering the inhabitants of the area a centre for the sale of fish, fruit and vegetables. In 2007, it was reopened after extensive restoration works, which allowed it to resume activity in a more modern context and with better hygiene conditions, also thanks to Idral's taps. Even today, it retains all its charm and it is one of the main attractions of the city.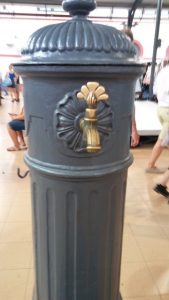 What a nice surprise and source of inspiration! In fact, "vintage" design continues to be a trend and when bronze is incorporated with taste and in a strategic way, it never goes out of fashion. Idral's Artistic taps have a brushed bronze finish, they are manual operated and are equipped with head-valve suitable for outdoor use. The design of the rosette was developed taking a cue from antique taps. Unlike the chrome taps, these bronze products are warmer and less bright; they can become accessories for spaces with personality. Why not add a little "retro" flavour to the garden or a nice antique sink with these beautiful Idral's Artistic taps?