The rest area of ​​Sadobre (Vipiteno) is a structure along the Brenner motorway equipped with a paid autocamp that can accommodate up to 150 campers, in addition to the most common services.
This service area is a quiet place to stop and rest and plays a vital role in the re-supply needs of the traveler, especially truckers and motorhome travelers. For this reason it is essential that the equipment and services were comfortable and functional.
Indeed, the area has been recently renovated and has been equipped with showers, where were installed Idral's stainles steel shower panels with thermostatic mixers and self closing taps.
Idral modified the shower panel 09210 according to the dimensions requested by the client. In fact, normally the panel measures 150 cm, while in this case we produced customized 180 cm panels.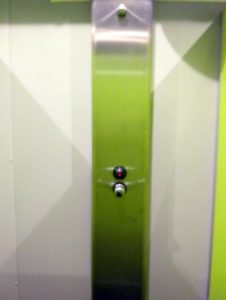 At Idral we are able to study tailored solutions for high-tech items, carry them out in small and large lots, including providing pilot prototypes, solving all technical and development challenges.
We have the experience to transform an idea into a great product and we are excellent in managing production and logistics. Through our long experience we have defined an efficient process for the development of new products.