Chapulin Restaurant – Tenerife Spain
The Chapulin restaurant is a reference point of Mexican gastronomy in the Canary Islands, thanks to the authenticity of the recipes and the quality of the ingredients. Recently, the restaurant has been renovated to give the façade and the hall an even more original flavor and transport customers on a gastronomic journey made of colors, scents and joy.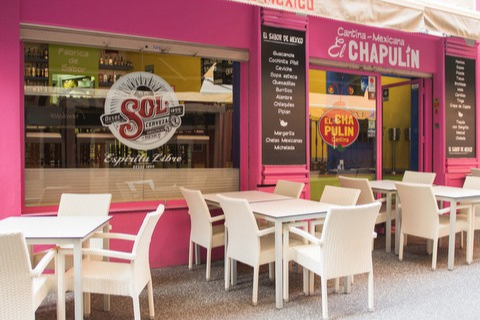 The central part of the renovation was the complete refurbishment of the kitchen, the food and the washing stations. This responds perfectly to a fundamental requirement of any restaurant renovation: to ensure that the functionality of the kitchen is the cornerstone around which the rest revolves.
Idral Pre-rinse showers, in fact, are extremely easy to use, thanks to the flexibility of the body that allows you to move them freely and to use them even with one hand. In addition, the flow of water is opened through the foot control that deliver water only when necessary, reducing waste that can represent a significant cost in bars and restaurants.
Therefore, the business obtained several benefits, combining the need for an aesthetic renewal with the functionality of the kitchen: design, safety, durability and also cost-effectiveness, given the reduction in waste.