Italy has always been a symbol of culture, design and innovation. You say 'Made in Italy' and you immediately imagine a beautiful, well-finished, product with excellent technology. Today, this expression is often related with fashion, food and luxury cars, sectors that have positioned – according to KPMG – the 'Made in Italy' brand in 3rd place in the world for awareness. But we don't just have fast cars and fashion: we have the passion of thousands of businesses that invest every day in quality, technology and design to create beautiful and reliable products. Think of the 'Made in Italy' taps: less famous than a racing car, less fashionable than a designer suit, but still a source of pride for those who produce them and for our entire system.
Since its beginnings, Idral has been working to face the challenges of the market; it has invested in technologies, such as the new automatic warehouse for the storage of all components, and in its staff that make all the difference, turning our company into a leader in the design and manufacture of Made in Italy taps and sanitary ware for public spaces. The commitment with research and development has allowed us to create many new products and solutions, such as the first self-closing thermostatic cartridge that allows to have the temperature and flow control in the same small device that can have several uses.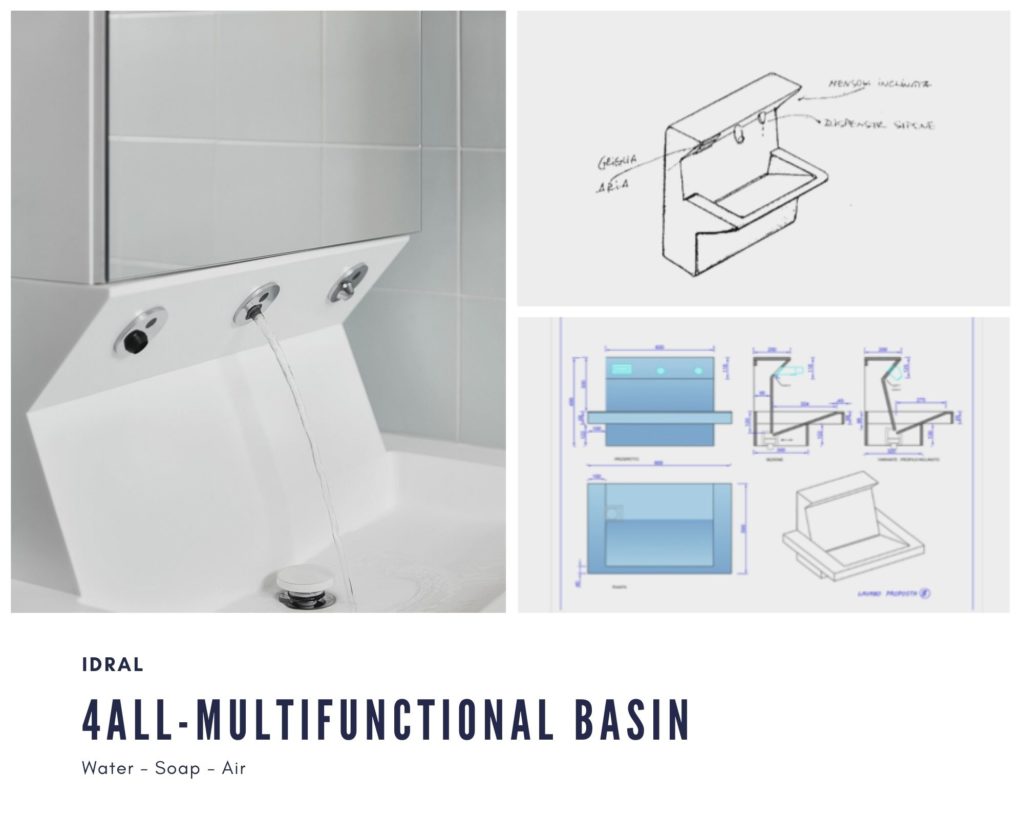 'Made in Italy' means also design, and Idral knows it well: we anticipate market trends by offering solutions destined to leave a mark such as the 4ALL, a multifunctional wall-mounted solid surface basin, which incorporates all that is needed for a public bathroom in a single structure: practical, modern, elegant and accessible to all. We also offer customized solutions, coatings and finishes (such as matt black coat or brushed nickel) on request, giving the tap a unique design.
In the end, it is the care in everything we do that make us different: our products are cutting-edge and reliable, going beyond the normal international standards.
By Barbara Kohlreiter
Export Coordinator